3 Secrets of MLM Top Earners
Having been an amateur (and failure) for many years inside of the home business profession, I learned the hard way what NOT to do.  But I've also been fortunate to see some great successes (speaker, trainer, award winner, featured on the cover of industry publications and a pretty good income to boot).  So I've definitely discovered the secrets of MLM Top Earners and what I've found is that direct selling top earners do things very different from amateurs.  In this post (and video below) I want to share 3 of those things with you so that you can become a top earner in MLM or any kind of affiliate marketing where you're promoting somebody else's products.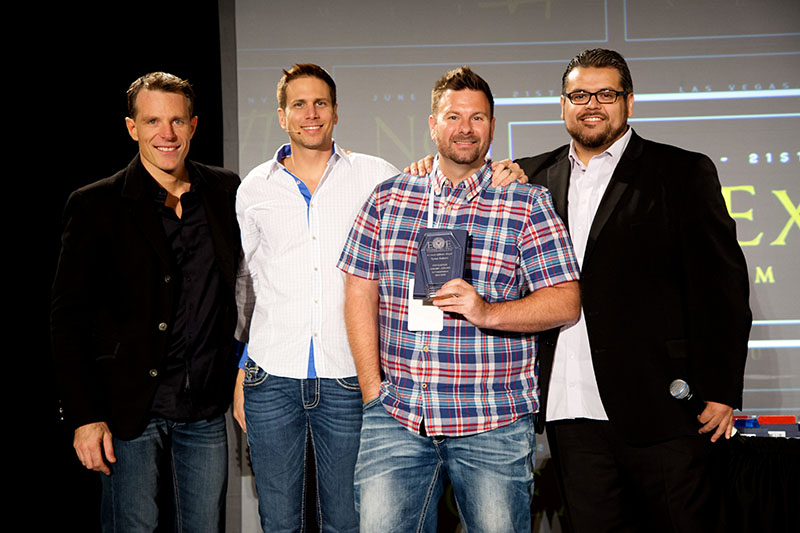 #1 – Top Earners Focus on Relationships First
While the amateur is focused on recruiting and making a sale, MLM Top earners are focused on meeting a new person, making a connection and building rapport.  They might meet somebody at the grocery store and just compliment them on their shoes and then find out what they do for a living.  Top earners who do this online are focused on providing education and value through good content.  Amateurs, on the other hand spam their link all over social media in hopes that a stranger will find it and sign-up to do business with them.  That will never work without a relationship in place first.
#2 – Top Earners Aren't Addicted to the Outcome
With the amateur, every single prospect is the hinging point for whether they feel like a failure or a success in their network marketing business.  MLM Top Earners, on the other hand, have posture.  They know the value of what they have without the need for outside approval and they aren't addicted to the outcome.  Every "no" they get is just another day at the office.  No big deal.  They recognize that their job is NOT to sell or recruit, but rather their job is education, understanding and collecting decisions regardless of what that decision might be.
When you shift your focus from seeing yourself as a "recruiter" or a "salesperson" to simply an information provider, this profession gets sooo much easier.  Start approaching people knowing the value of what you have.  Knowing that you're doing them a favor by sharing what you have with them.  That you have the potential to change their life!  That you are about to share options with them that can give them freedom and help them reach their goals and live the life of their dreams.  They might say yes … they might say no … but that shouldn't' affect you emotionally.
#3 – MLM Top Earners Monetize People Who Say "No"
The amateur thinks that their network marketing company is their business.  Top earners know this isn't the case.  (I covered this topic in more depth in yesterday's post on How to Make More Sales).  But here's the overview that you need to understand … even if you're in one of the very best mlm top companies in the industry, your business is NOT your network marketing company.  You're business is people.  It's an audience of people and when you understand that and you focus on building relationships with those people, you have a whole new world of opportunities in terms of what you can sell.  MLM Top Earners like Randy Gage and Susan Sly are great examples.  If you go to their website, you'll see lots of other products that they sell to their audience outside of their primary network marketing company.
For the brand new person who hasn't yet made a name for themselves or had any success yet, this strategy of having an offer portfolio and selling additional products like training and tools and books and courses and systems might seem impossible.  But it's not.  I did it before I ever created any success and before anyone knew who I was by promoting affiliate products (and I know several other MLM top earners in our profession who did the same thing).  If you want to know how to do this successfully, check out this training on how to make a full time income selling other people's products.
The Benefits of Expanding Your Offer Portfolio with Affiliate Products
Affiliate products are a great way for you to:
monetize the people who say "no" to your main offer
attract targeted leads
qualify people as being serious before you speak to them
learn the skills of marketing on somebody else's dime
Make a name for yourself and attract the attention of product creators and industry leaders
To get started expanding your offer portfolio and promoting affiliate products the right way, be sure to check out this training.
Did you like this post about MLM Top Earners and their secrets for network marketing success?  If so, make sure you comment and share …
To your success!
Tyson's Marketing and Success Blog
Skype: tzahner
Periscope: tysonzahner
Facebook:  https://www.facebook.com/tysonzahnerpage
Email: tyson [at] marketing-boot-camp.com
P.S. If you haven't recruiting anyone (or less than 10 people), you should check out this free "Sponsoring Secrets" Training.